This project began after having already done a couple of glass-based speakers using a wood baffle ring epoxied to a flat cut edge. I had a small but thick fishbowl vase holding change on my hall table, and one day I noticed that the opening was perfectly sized for one of my favorite drivers, the Aura NS3.
The driver cleared the edges (the first test), but the amount of space I had to work to make the baffle with was minimal at best. I knew this would be a sort of experimentation project, I started out with an MDF ring about the size that I wanted. I wanted the recess on the inside of the trim ring to sort of "hug" the glass, so I made it slightly larger than the flat surface of the vase.
Cut the recess and chamfered the edge.
It sits about 1/8" into the trim piece with the chamfer.
Lots of clearance for the driver, although this interior space will change with the varying sizes of the vases. The test piece here was the larger, measuring 3 3/8."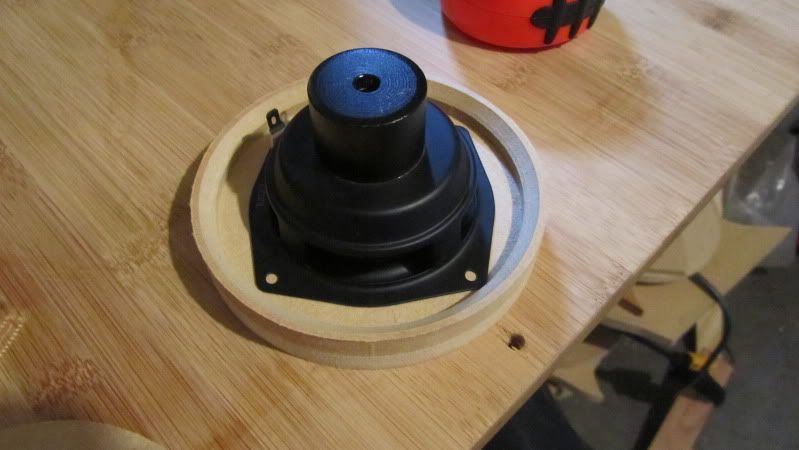 I made an MDF test piece for the mounting ring to fit into the recess.
Cut down the mounting ring to about 3/16" and routed the cutout for a very snug fit.
Without the driver.
And an exterior shot.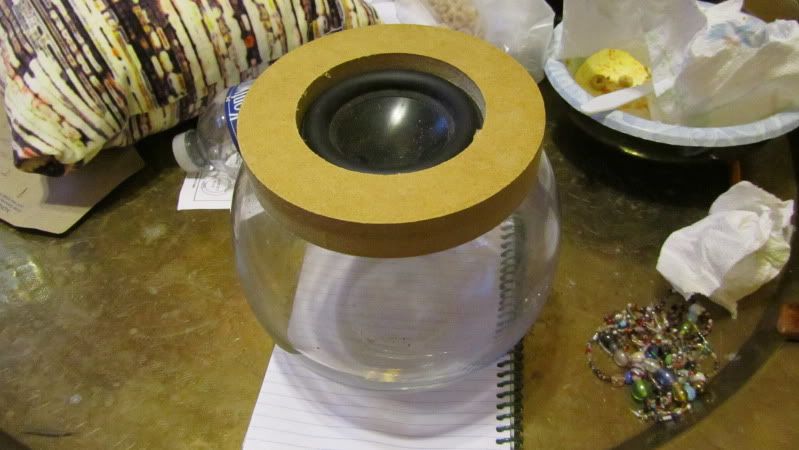 I cut a 1" roundover into the test piece, which ultimately did not hold up because of the way MDF is layered. I was happy with the dimensions though, and once I was able to buy some new vases (they were hidden in backstock for a few weeks before I found them), I started on the final bamboo pieces.